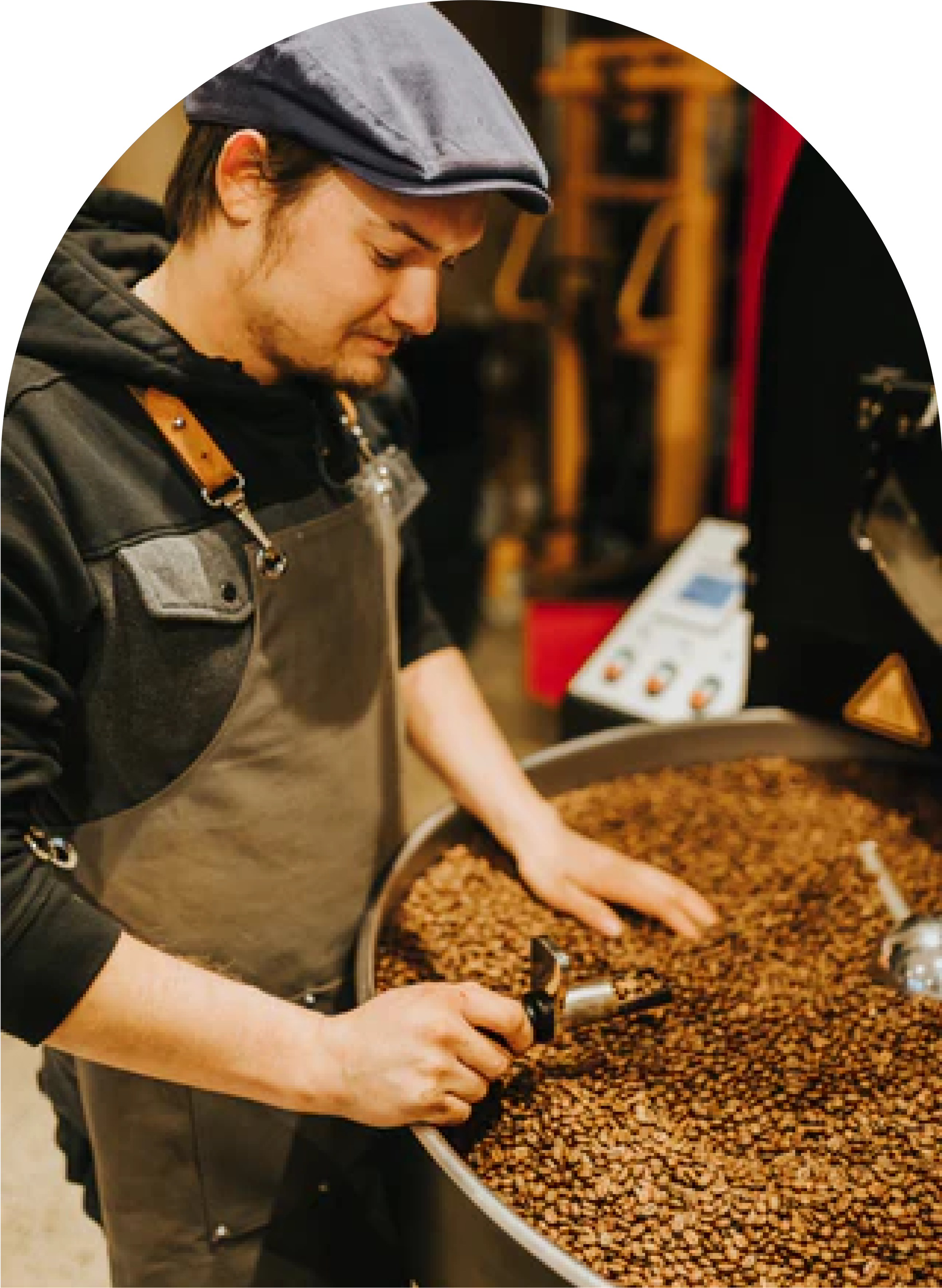 Our Mission & History of Mikro Coffee Roasters
Hey guys, its Valeri Tkatchenko from Mikro Coffee Roasters here and i would like to personally thank you from the bottom of our hearts for reading this message and supporting a small local business, there has never been a better time to show your support and vote with your dollars to keep honest small coffee roasters like us in business and producing quality roasted coffee in Australian owned and operated coffee roastery based in Torquay, Victoria.
Our Vision as a company is to provide outstanding Mikro Coffee Experience and to bridge the gap between you and delicious cup of coffee and where your coffee comes from. We will ensure that you have the knowledge and freshly roasted sustainably sourced coffee at your convenience to enrich your lifestyle and the improve the livelihoods of our coffee producers.
Let me tell you a little about our history and how Mikro Coffee Roasters started and the sacrifices we made to grow a small coffee business from the ground up and without serious financial investors, we literally started from nothing.
In 2012 when I finished my Uni degree on the Gold Coast and we moved back to Mt Gambier, SA me and my partner Mel bought a small, tired looking cafe called Cafe Melzar and we decided from the very first day that we would roast our own specialty grade coffee in a small country town of SA with no professional support network and no prior experience or knowledge of coffee.

So to take you back in time, here is a little flashback to where we started!

We started roasting coffee for our cafe on a small 1kg Propane gas coffee roaster from Taiwan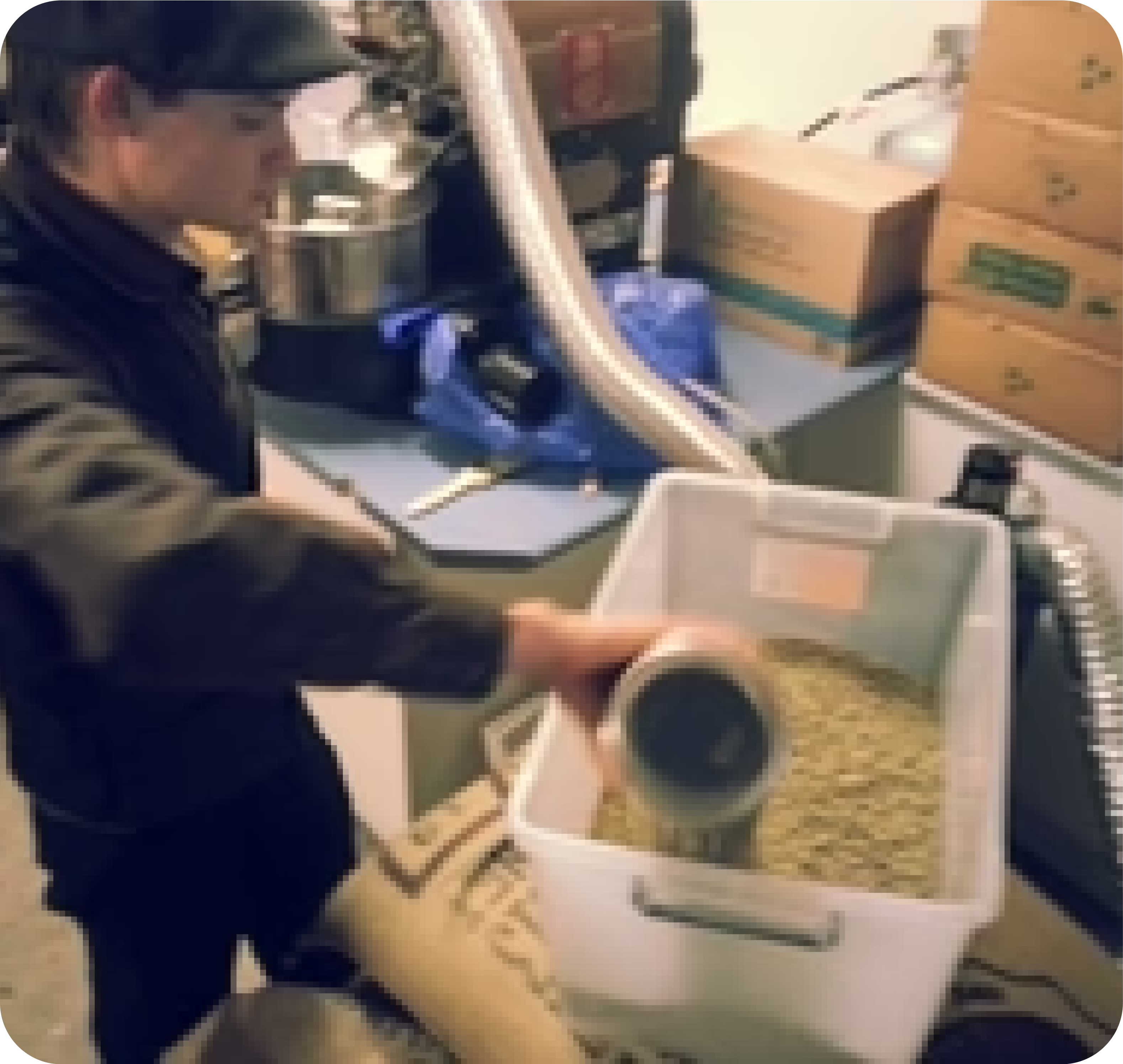 It sounded like a great idea to roast our own coffee and run the cafe at the same time but what the reality of that was actually long 12 to 14 hour work days and roasting coffee til 2 am and opening the cafe for trade every day at 7 am!
After some small successes and a couple of bronze medal awards at Australian International Coffee Awards we realised how huge the world of coffee really is and how much there is to learn and discover, so we decided to take our coffee roasting a bit more seriously and upgrade our coffee roaster to a larger 3kg machine to save some time on roasting and focus more on quality rather than working overtime to produce just enough coffee to run the cafe on.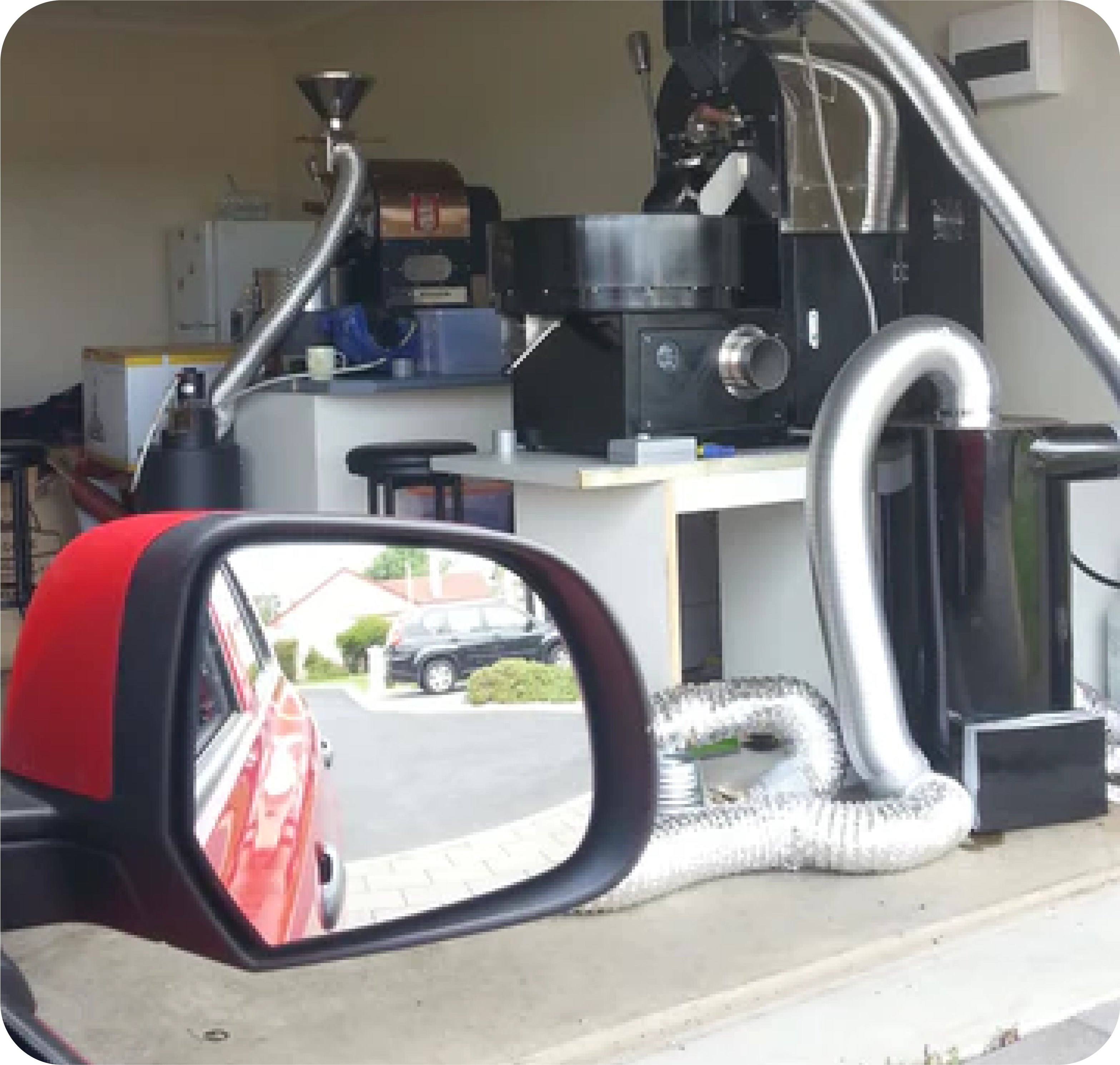 After we managed to get a hold of a 3kg coffee roaster and setup in our shed we managed to convince a couple of local restaurants to do some business with us and buy our coffee wholesale, they asked us what was our coffee called and this is when Mikro Coffee Roasters was born in 2014 with our very first logo!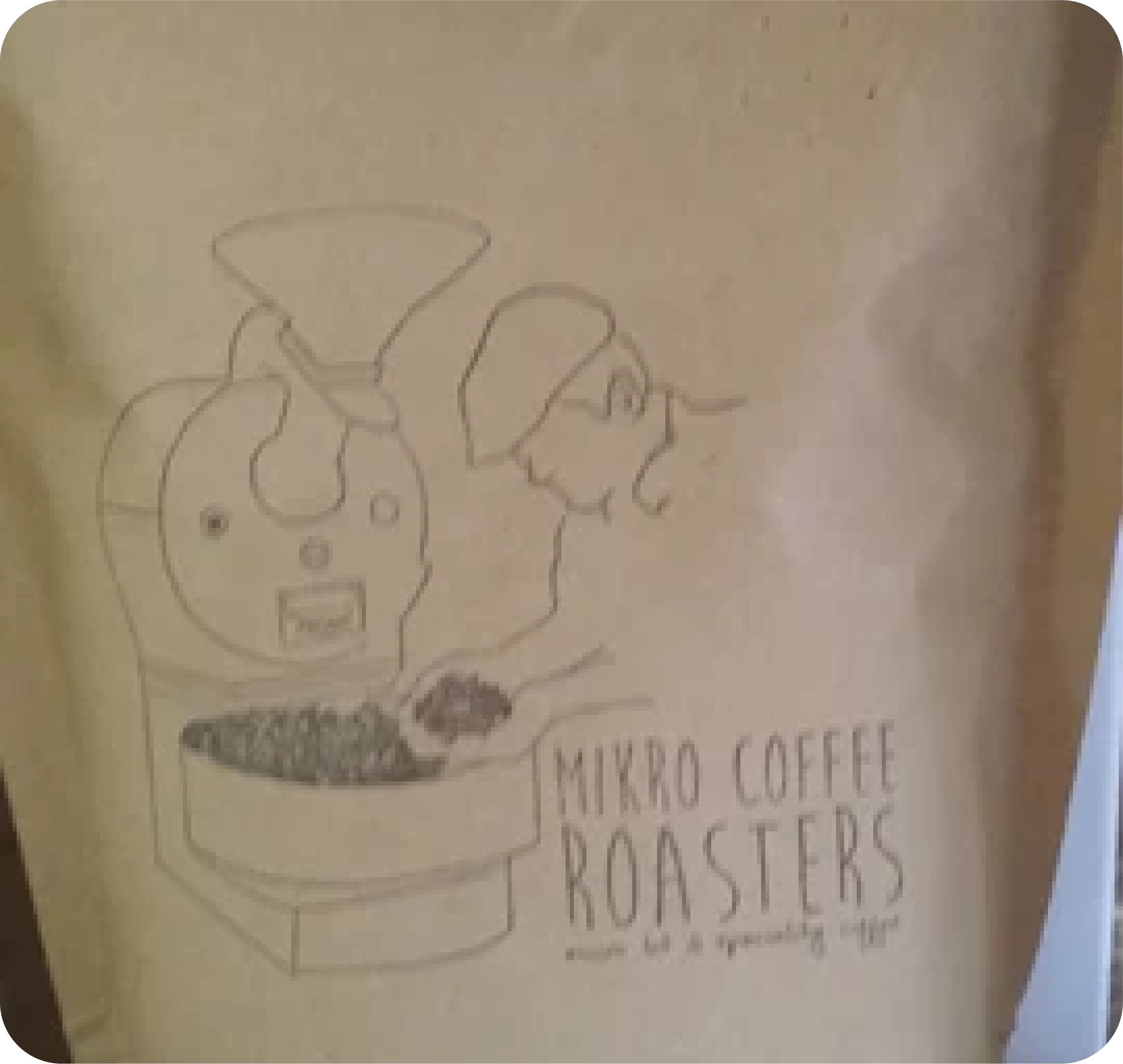 What a time to be alive! We started our own coffee brand from our garage and now supplied 2 other restaurants in town.About 9 months later and some more sleepless nights and 7 days work we decided to go all out and risk it all and opened Mikro Coffee Roasters roastery in Ripley Arcade, Mt Gambier and bought our current Probat 12kg Coffee Roaster.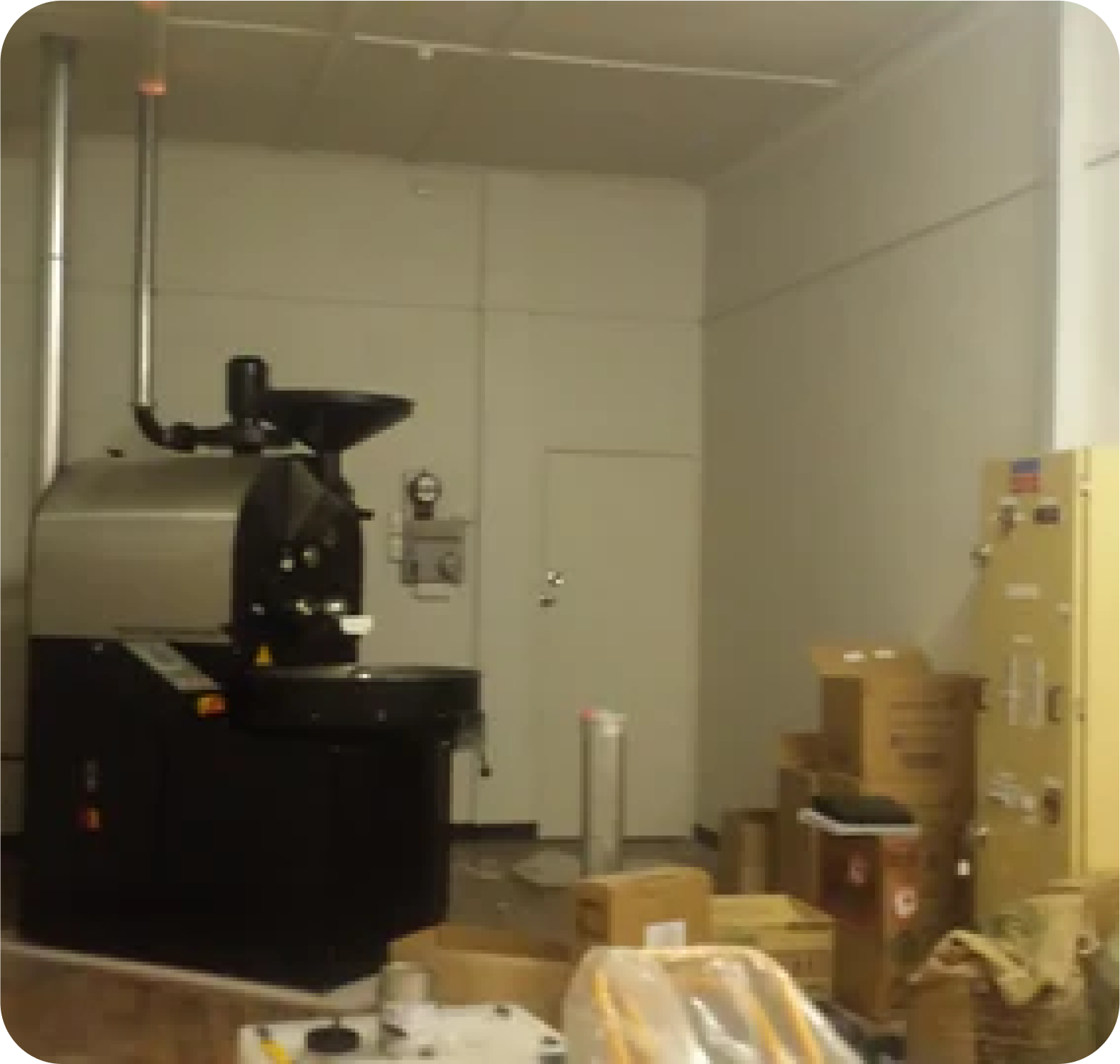 When we started roasting on our new Probat roaster we decided to have another crack at the Australian International Coffee awards in 2015 and to our surprise we won 2015 Australian Champion Espresso as well as a couple of bronze medals for our coffees entered in to the competition that year and our passion for roasting quality specialty coffee has only grown stronger and we persevered to try and grow and establish Mikro Coffee Roasters coffee business further.
3 Years later, we made a tricky decision to leave our starting place in Mount Gambier and relocate our whole business to Torquay, Victoria as our wholesale coffee grew in demand from Victorian cafes and the need to be closer to our new clients has given us the motivation to make the move.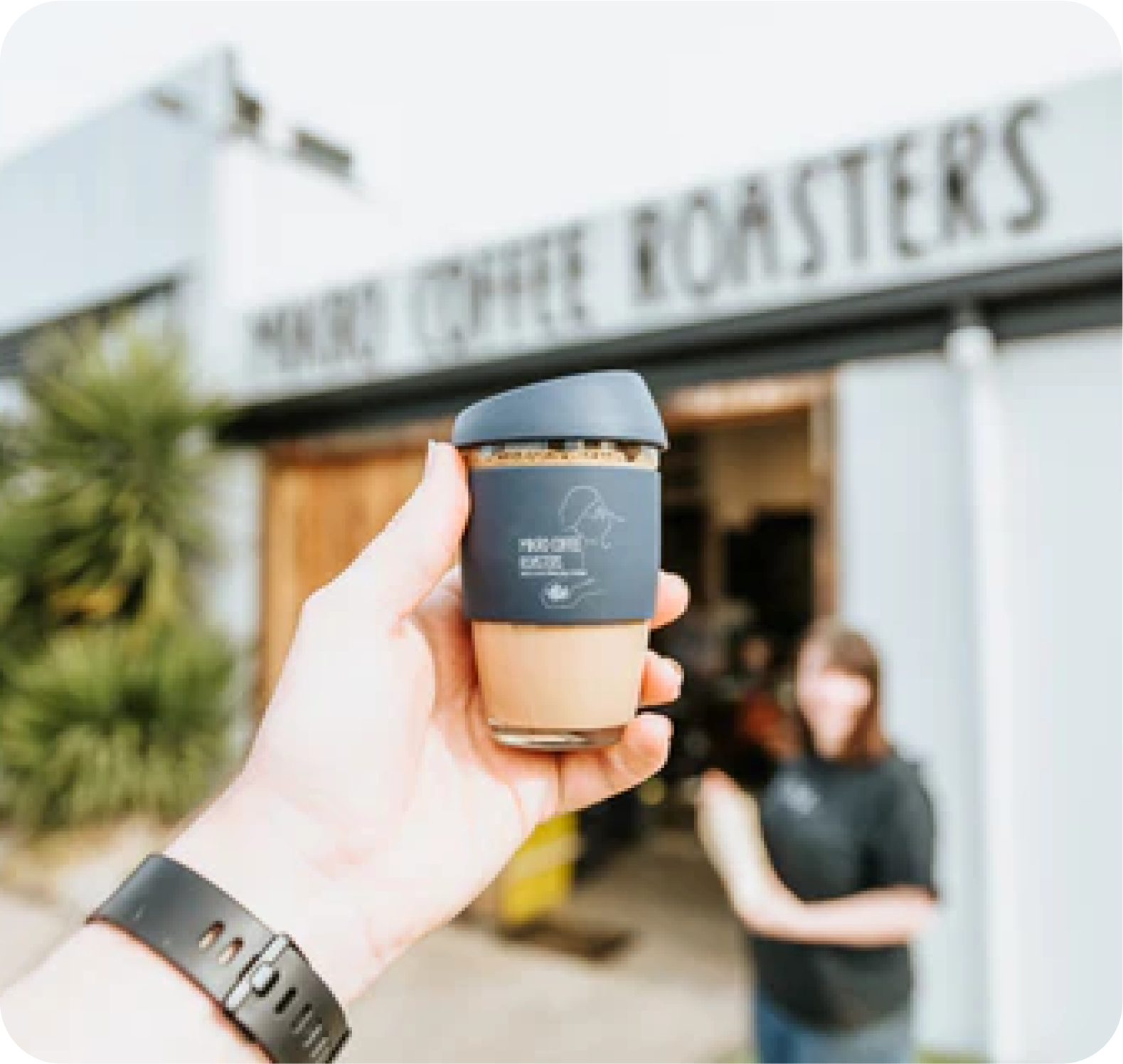 And here we are, roasting coffee in Torquay in 2023 and facing the most difficult time in our coffee careers.
The future is somewhat uncertain and times are certainly getting tougher for small business, however this will not break our spirits!

With your help and support Mikro Coffee Roasters can keep the doors open and our awesome team of staff in jobs, producing premium quality coffee you love!

All we are asking you is this, please support small Australian business and choose locally roasted coffee.
We know we cant compete on price with the big supermarket brands and its not our intention.
Our purpose as a coffee business is to support our hard working team of staff, direct trade with our coffee producers and pay proper prices for their coffee and drive positive change towards environmentally friendly practices, and be a socially responsible business.
By buying Mikro coffee you are investing in your premium Mikro Coffee experience and the hard work, quality and the satisfaction of knowing that you are supporting a small local coffee roasting business through good times and the bad and we couldn't be more thankful!
Thank you for joining us on our Mikro Journey, we appreciate your unwavering support.